!-page created by Larry Pearson,design@alaska.net->

The 1995

Welcome to the 1995 state fair! The real fair is held at the end of August every year in the Matanuska Valley near Palmer. That's about 50 miles east of Anchorage.

This is the place to come to see the giant vegetables that are one of Alaska's claims to fame. The Midway is visible in the above photo beyond a bed of ornamental cabbages.

Or perhaps you'd like to watch the pig race?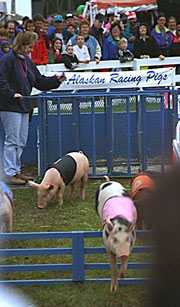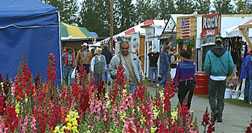 The fair is a great place for people watching, too. They can be found in all shapes, sizes . . . and colors.
A prize winning quilt has an Alaskan story to tell.

Costume jewelry glitters in a Midway booth.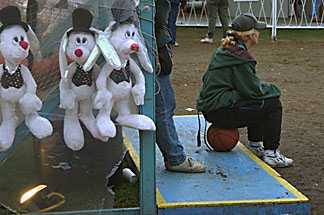 Photos and other graphics &copy 1995 and 1996 by Larry Pearson, all rights reserved