!-pages by Larry Pearson, Online Design, design@alaska.net-->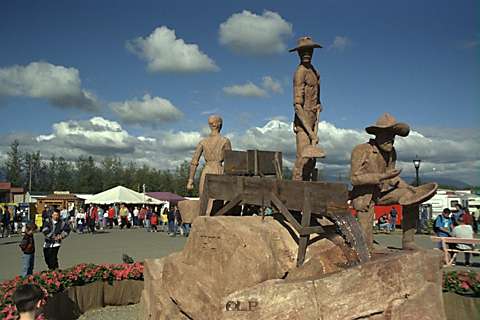 The 1998 Alaska State Fair looked back 100 years, to Gold Rush days, for its theme, and it lasted 18 days instead of the usual 11. Exhibitors of everything from stained glass to floral displays worked Gold Rush themes into their crafts, there were gold panning contests, and a Gold Rush sculpture(above) was erected in Pioneer Plaza.

The '98 fair's attractions also included Scheer's Lumberjack show, with logrolling and crosscut saw competitions.




Photos and other graphics &copy 1998 by Larry Pearson, all rights reserved