DATES
Wednesdays and Fridays
April 4,11,18,25
May 2,9,11,16,18,23
June 1,6


---
Receiving
Be prepared with a heat lamp. Chicks are kept about 95 degrees the first week. Allow room for them to move away from the heat as needed. Boxes are available.
LINK:Care of Chicks


---
FEEDS


Layers---
Chick Starter

Chick Grower

---

Non-Medicated
---Meat Bird
---All Purpose
---Scratch n Peck
---
Turkey/Pheas---

TurkeyStarter

Turkey Grower or
Meat Bird
Scratch n Peck
---
Fryers---
Chick Starter
Fryer Start/Grow
Meat Bird
Scratch n Peck
---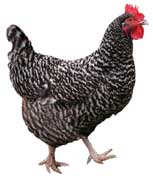 AVAILABILITY UPDATES:
FACEBOOK Cad-Re Poultry
TO ORDER:
PHONE (907)-262-4698
Or - visit the store to choose from the brooder.
We specialize in standard, hardy, proven breeds for the best results in your coop.
PRICES:
$3.50 Fryers/Cornish, Freedom Rangers
$3.50 Layers (standard breeds) (pullets)
$4.95 ..Aracaunas (pullets)
$4.95 Rare, Cresteds, Bantams
$9.95 Turkeys
$8.95 Dark Egg Layers (pullets), & Ducks
$11.95 Geese
$17.95 Wild Turkeys, Rare Turkeys and Rare Geese
$4.95 Game Birds (pheasant, guinea) ***May/June only.
****All are St.Run except Layers
SCHEDULES
DUCKS:
Apr 22:Pekin, Khaki pr, Rouen
Apr 29:Buff, Khaki, Cayuga, Welsh
May 6: Khaki pairs, Runners, Swede
May 13:Khaki, Cayuga, Rouen s/r,pr
May 20:Pekin, Jumbo Pekin

---

GEESE:
Apr 22:Embden, Toulouse pr & s/r
May 13: Embden pr, Toulouse pr & s/r, Buff
May 20: HC, Brown Chinese pr, White Chinese s/r

---

TURKEYS
Apr 16: Bronze, White
Apr 22: Bronze, White
Apr 29: Bronze, White
May 13: Bronze, White, Burbon Red, Blue Slate, Narragansett, Royal Palm
May 27: Bronze, White, Burbon Red, Blue Slate, Narragansett, Royal Palm

---

PHEASANT
May 20 Ringneck
---

SCHEDULES
LAYER CHICKS
Apr 1: AraucanaType, Blk Astralorp, Buff Orpington, RIRed, Gold Wyandotte, Delaware, Speckled Sussex, Lt Brahama.
Apr 8:Barred Rock, Blk Sex Link, White Rock, Silver Wyandotte, Wht Leghorn, New Hamshire, Welsumer, Cinnamon Queen
Apr 15: Araucana type, Blk Astralorp, Buff Orpington, RIRed, Gold Wyandotte, Speckled Sussex, Lt Brahama, Cuckoo Maran
Apr 22: Barred Rock, Blk Sex Link, White Rock, Silver Wyandotte, White Leghorn, New Hampshire, Buckeye, Welsummer
Apr 29: Araucana Type, Blk Astralorp, Buff Orpington, RIRed,Gold Wyandotte, Delaware, Speckled Sussex, Lt Brahama, Cinnamon Queen, Cuckoo Maran
May 6: Araucana Type, Barred Rock, Blk Sex Link, White Rock, Silv Wyandotte, Wht Leghorn, New Hampshire, Buckeye, Welsumer, Cinn. Queen, Cuckoo Maran, Cherry Egger
May 13: Blk Astralorp, Buff Orpington, RIRed, Gold Wyandotte,Delaware, Speck Sussex, Lt Brahama
May 20: Barred Rock, Blk Sex Link, White Rock, Silv Wyandotte, Wht Leghorn, New Hampshire, Buckeyes, Welsumer,
May 27:Araucana Type, Blk Astralorp, Buff Orp., RIRed, Gold Wyandotte, Speck Sussex, Lt Brahama, Cuckoo Maran
June 6 TBA
? TBA

---

MEAT CHICKS
Cornish CrossApr 22, May 6, May 20
Freedom Ranger (4 dates, tba)

---

OTHER
Apr 29:Bantam Assort, Standard Cochins
May 6: Bantam Assort, Silver Sebrite, Gold Sebrite, Crested top Hat
May 20: MilleFluer, Rare Brd Assort, Stnd Cochin, Crested Top Hat
April 29: Rooster Varieties Araucana, RIRed, BuffOrp)